Dear Guest,
Is your network working for you?
We know there's nothing more powerful than word-of-mouth referrals. And who better to promote your capabilities than the people who know you best? But do they know what you're seeking, and how they can best support you?
Your trusted network - including Women's Network Australia - will go out of their way to support you, if you ask!
Does this sound familiar: you're starting a new venture or needing to increase your customer base. Those who know how great you are, give you plenty of positive reinforcement and celebrate your courage. But what you really want is referrals.
It's time to reach out and ask your connections to tap into their circle. Here are three ways to enlist your band of supporters:
1. Be clear about what you want. This will help you formulate your 'ask' when reaching out to your network for help. For example: I'm looking to transition from X to Y by using my expertise in Z to help A, B and C.
2. Help them to help you. Put together some words that you'd be happy for your network to share about you. Remind them of your experience and the success you've achieved for clients and customers. Be clear - but not pushy - about how they can help. For example: I'd be grateful if you could share my experience with others in your circle by emailing those you think would benefit from my services. I've summarised some recent work examples that demonstrate how I can help.
3. Follow up and report back. Respect the connection that others make for you. Let them know the outcome, and thank them for their support - even if it doesn't result in work straight away.
Does it work? Absolutely. Authentic and generous support from, and for, your trusted circle is an incredibly powerful gift. Use it wisely.
With courage and hope,

Cheryl Gray
CEO
Are you a winning exporter?
Applications for the 60th annual Australian Export Awards have been extended to Monday 13 June 2022.
The Awards celebrate and showcase the achievements of extraordinary Australian exporters, recognising that these accomplishments have a far-reaching impact on the Australian economy.
As a finalist, your business profile and brand reputation will grow globally. Don't miss the chance to become the next Australian Exporter of the Year and be internationally recognised as the best in the Australian export community. Find out more and apply here.

Congratulations Kelli Martin!
Last month, Sydney members and guests held a lunch with Queensland Family and Criminal Law specialist, Kelli Martin. That night, Kelli attended the Australasian Law Awards and took home the title of Law Firm Leader of the Year for firms with under 200 staff. As well as being a great supporter and Corporate Partner of WNA, Kelli takes pride in mentoring women lawyers. A big congrats Kelli!
There's no better time to join WNA!
Financial members of WNA will be receive their FREE printed copy of Women's Network Magazine over the next few days.
If you're not a WNA Member, or you've forgotten to renew, act fast to ensure you get your free magazine. It's a great read!
Join or renew before 30 June to be eligible to claim your membership fee as a business expense with your 2022 tax return.
Read about our membership levels and benefits, and sign up here. WNA Membership remains one of the most affordable and valuable around!
News from Queensland

Brisbane Lord Mayor's Business Awards NOW OPEN

Nominations for the 2022 Lord Mayor's Business Awards are now open and winners will be announced on 21 October. Find out more and submit your nomination here.
Brisbane residents can access free events and other small business support through Brisbane City Council. Check the BCC Business Events Calendar.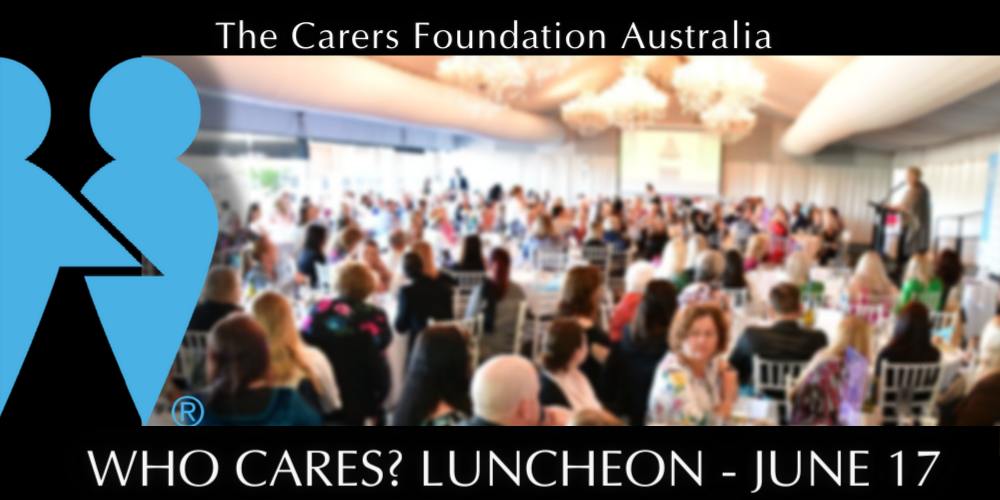 "Who Cares?" Luncheon, Friday 17 June

Be quick to get your seat at Brisbane's hottest charity event! Featuring the colourful fashions of Sarah Hutson's SFH Designs, entertainment by Cabaret Queen Naomi Price, and with insights from guest speakers Lady Mayoress Nina Schrinner, Libby Trickett OAM and Jackie Lewis. Join host, Triple M's Margaux Parker for this spectacular luncheon event to support unpaid family carers! And did we mention the incredible raffle prizes? All proceeds go to supporting the life-changing work of The Carers Foundation Australia. A little birdie tells us there may be a very exciting announcement at the event...
Book today to avoid disappointment.
When: Friday 17 June, 11:30am to 3:30pm
Where: Victoria Park Golf Complex, 309 Herston Road, Herston
Cost: $175 for two-course lunch and drinks
Event information and ticket bookings here. WNA will be there. Won't you join us?
Can't make it to the event? The WHO CARES? multi draw raffle with prizes worth up to $20,000 - including a $3,300 18kt white gold and diamond ring donated by Starfire Diamond Jewellery - will be drawn at the luncheon. You can purchase tickets online and be the draw to win!
News from Victoria
SOLD OUT - Melbourne Networking Lunch, Friday 17 June
Bookings have closed for our special networking lunch with guest speaker, the Right Hon. Sally Capp, Lord Mayor of Melbourne. If you missed out and would like to go on the waiting list, email the WNA Team.
Speaking up for homeless women
Joining us at our Melbourne event on 17 June will be WNA Member and Official Ambassador for Vinnies CEO Sleepout, Marion Mays.
Marion is passionate about ending homelessness for women. Here's why:
The number of older homeless females has increased by 31% (ABS 2016)
62% of people who seek help from homelessness services are women. (Australian Institute for Health and Welfare (AIHW)
The top 2 reasons for people seeking assistance were: (AIHW)

family and domestic violence (42%)
housing affordability (28%).
News from New South Wales
Women-led startups will get access to a $10 million venture capital fund as part of the New South Wales government's 2022-23 budget, to be released later this month.

Named after fashion titan Carla Zampatti, the fund will target early-stage startups led by women. The fund will also collaborate with the private sector to expand the amount of money available.
The fund will open for applications by the end of 2023 after its design is finalised in consultation with industry. Around one third of small business owners in New South Wales are women. Read more here.
News from Tasmania
****LAST CHANCE**** Networking Luncheon at the Royal Yacht Club - Friday 17 June
Join WNA Ambassador, Alison Rogers, for a networking luncheon at the Royal Yacht Club of Tasmania.
We are looking forward to welcoming our guest speaker Adrianne Fleming OAM, Co-founder of Tristar Aviation. Open to WNA members and non-members, this event is a great opportunity to meet like-minded women in business and share your challenges, triumphs and more!
Adrianne shared parts of her story in the Humble Leaders book (Chapter 3) last year, and we're looking forward to hearing what's been happening since. Tickets include a main meal and canapes on arrival.
Book here today!

News from South Australia
The SA Premier's Council for Women (PCW) is conducting a survey of existing and emerging women in business to understand where to focus its advocacy for South Australian women business owners, or those aspiring to own businesses. The survey closes on Monday 20 June 2022. Responses are anonymous. Read more and link to the survey here.
News from Western Australia

Need some help understanding your business financials? The WA Small Business Development Corporation is holding foundational online workshops on Understanding Business Financials this month. More information and bookings can be made here. Cost is $20.

News from the Northern Territory
The NT Rural Women's Award celebrates the inclusive and courageous leadership of women involved in Australia's rural and emerging industries, businesses and communities. The award provides a platform to inspire and support Australian women to use and develop their skills to benefit their industries and communities. Applications for the 2023 NT Rural Women's Award open on Wednesday 7 September 2022. Find out how to prepare your award submission here.
News from the ACT
The ACT's Better Regulation Taskforce has published a report that maps out an agenda to make it easier to start, run and grow a business. Read the report from this ACT Government link.
Recommended reads for June

Our WNA Business Book Club titles for June are:
(titles link to place of purchase)

Would you like to be a WNA book reviewer? Email the WNA Team and we will send you a reviewer's book to keep and review.

What would you like to read about in The Friday File?
We love your feedback. Tell us what you'd like to read in future editions of The Friday File, or send us your news by emailing admin@womensnetwork.com.au

Connect with Women's Network Australia
Copyright © 2022 Women's Network Australia, All rights reserved.
You are receiving this because you are either a financial member of Women's Network Australia or you have requested/subscribed to receive electronic communication from us.
Women's Network Australia
PO Box 4453 | GUMDALE QLD 4154 Australia
Add us to your address book

You can Unsubscribe or Update your preferences