Dear Guest,
You attract more flies with honey than with vinegar.
'Flies' represent your goals - anything you want to achieve. 'Honey' stands for agreeable things that you do to achieve your goals. 'Vinegar', however, is any disagreeable thing or method you use to get what you want. So, in your attempts to catch flies (i.e., achieving what you want/your goals), you'll have greater success using nice methods (i.e., honey) than disagreeable ones (i.e., vinegar.) Put differently, incentives that appeal to your customer or buyer are more likely to seal the deal!

It's April - end of the business quarter, start of school holidays (in Queensland), last weekend of daylight savings time, and the first day of Autumn. And for WNA, it's Day One of our theme for this month - Incentivise.
There is no better time to reach out to your customers and clients and remind them of everything that's great about your business. Traditionally, we see a bump in consumer confidence following a federal budget (plenty of honey in that one!). And it's Easter holiday time. Consumers are expected to spend a record $9 billion on everything from long-overdue family getaways to seafood, chocolate and hot cross buns.
This is also the time when government and commercial clients are reviewing what's left of their budgets - for example, the staff training budget - too see what needs to be spent by the end of the financial year.
In retail, the change of season brings new ranges, new colours and new looks.
All of this spells OPPORTUNITY!
How will you incentivise your customers?
Incentives don't just mean price discounts. There are many ways you can appeal to your customers without cutting into your profit margin.
But first, be clear who your customer is and what they need and want. Do your research. Check out online forums like Reddit, Quora and Google Answers* to see what communities of like-minded people are talking about. Read Amazon reviews, YouTube and Facebook product review comments to see what customers are saying about products like yours. What do they love, and what do they hate?
You can also try some free online tools including Answer The Public (also great for leads on blog and email headings...), Google Trends, Social Mention and Facebook's Audience Insights. Also take a look at LinkedIn's Product Page features. Read more here.
Here's the result of a basic Answer the Public search on 'networking' which provides WNA with insights into what people are thinking about networking, and how we can help - and create incentives that will appeal.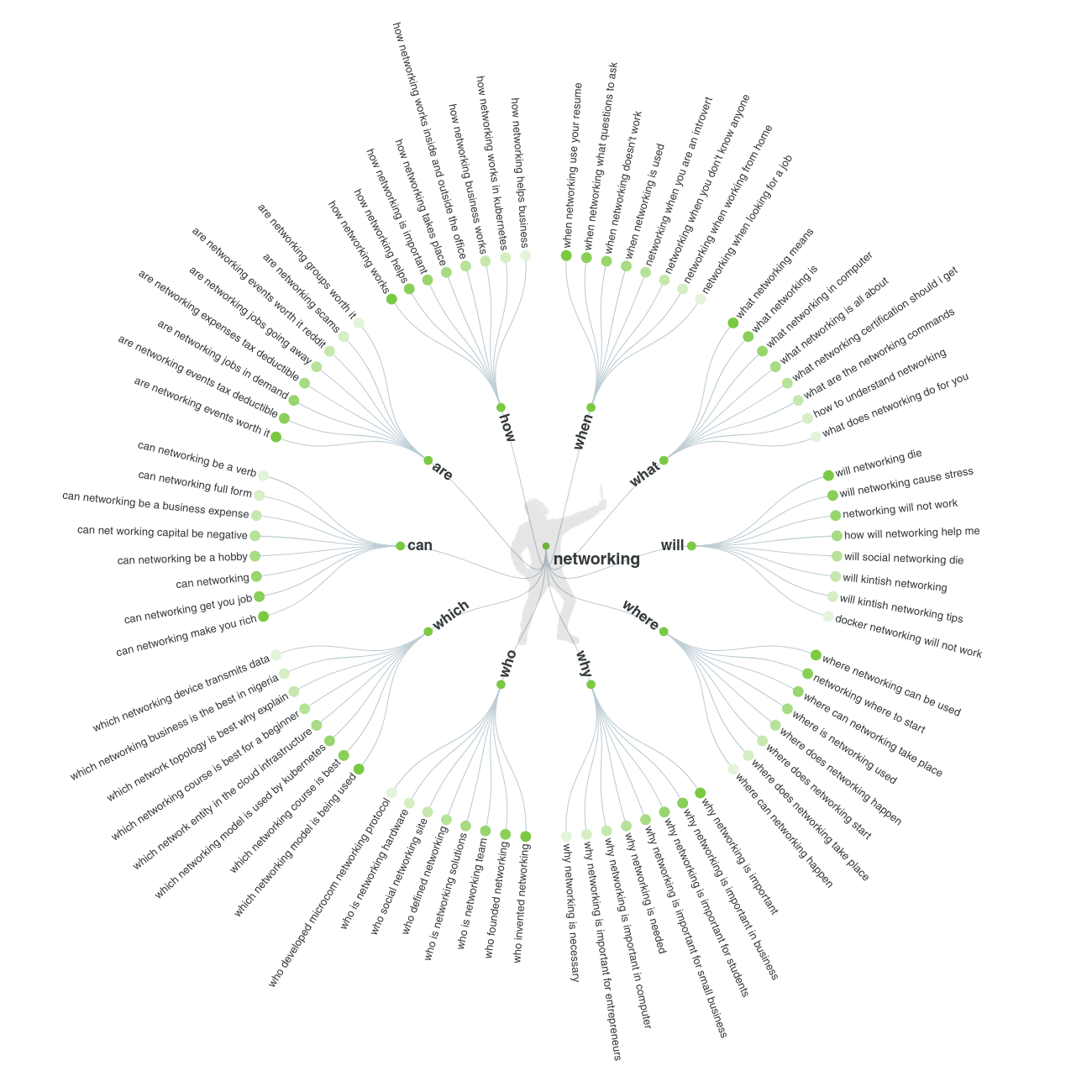 The next step in planning your incentives campaign is to think about what you actually want to achieve. Is it more sales, new leads, product reviews or customer referrals? Hone in on what really matters to your business right now, and set a clear target and timeline. For example: "I will achieve 10 new customer leads and increase monthly sales by 25 per cent."
Need some ideas about the types of incentives you can offer? Have you checked out the Member to Member Offers from other WNA Members? Scroll the individual business listings in the WNA Member Directory for offers - everything from free workouts to coaching sessions. If you're not a WNA Member, this is just one incentive to join! Members should review and refresh their M2M offers regularly, and promote these through the WNA Member Facebook Group as well as your own marketing channels.
We look forward to sharing more tips and offers to help you Incentivise this April!
With courage and hope,

Cheryl Gray
CEO

* Google Answers is no longer accepting new questions however, you can search or browse the existing Google Answers index for insights.