Dear Guest,
Are you a giver?
If you're a woman in business - in fact, if you're a woman full stop - then you're likely to be giving your time, your skills and/or your money.
WNA Feature Member, philanthropy and fundraising strategist Kimberly Downes wisely used the Covid-19 lockdown last year to publish a paper on the role and influence of women in Australian philanthropy. Her research report is well worth reading - particularly if you're involved in the increasingly competitive fundraising space.
The research confirmed that more Australian women give to charities than men (32.9% of female taxpayers, compared to 29.8%) and the percentage of income given to charities is also slightly higher among female taxpayers, at 0.46% of annual income compared to 0.41%.
Women also volunteer more commonly than men (36% compared to 32%). And while women volunteer more of their time, they remain underrepresented on NFP boards, in CEO and key management roles.
Kimberly's research paper is not just a comprehensive analysis of data, it includes some vital clues to unlock the power of women's philanthropy and understand how to better engage with women donors. Read the report to find out more, or email WNA if you'd like to enroll in our Fundraising Master Class, to be held later this year.
Some of the lessons from women in philanthropy are worthy of consideration when thinking about how your business can better target women as customers. Here's just a few of those key lessons:
Women want to see the big picture

Women relate to causes through stories

Women use conversations to get to know one another better

Women want details. They may take a while to decide.

Keep a woman informed and you can count on her loyalty.
It's worth considering your own motivations and expectations as a giver and how this behaviour translates to other buying decisions you make.
And if you're looking for a worthy for-purpose organisation that needs your support, take a look at the organisations on the WNA Giving Back page of our website.
Thank you to all of the volunteers, donors and supporters around the country!
With courage and hope,

Cheryl Gray
CEO
Don't double dip your deductions this tax time
The Australian Taxation Office (ATO) is reminding people not to make the mistake of double dipping their deductions in their tax return this year.
Assistant Commissioner Tim Loh explained: "Around 8.4 million Australians claimed nearly $19.8 billion in work-related expenses in 2021. That's a lot of deductions so we want to make sure you get it right the first time. It's important you claim what you're entitled to – no more, no less."
Claims for car expenses, work from home expenses and other reimbursements will be under the spotlight so pay close attention to your claims. If you need assistance, WNA Members can search our Member Directory for taxation support services.
Looking for a boost in the Internet industry?
The Internet Association of Australia Ltd has a great program for women who want to work in the Internet industry, offering 10 sponsored opportunities for the IAASysters@AusNOG workshop and conference.
The sponsored attendees will receive:
• Ticket to the IAASysters@AusNOG Workshop (31 August 2022)
• Ticket to the AusNOG Conference (1-2 September 2022)
• Economy airfares to Melbourne and accommodation (if required)
• One-year complimentary Professional membership of IAA (subject to Board approval)

Applications for this program are now open and close on Thursday 30 June. Apply here.


Cartier Women's Initiative
Are you running a business that can change the world for the better? The Cartier Women's Initiative is currently accepting applications for entrepreneurs, leading early-stage, and for-profit businesses aiming for strong social or environmental impact. Find out more here. Applications close 30 June.

Costs impacting business
Data from Xero has shown that wages paid by SMEs grew 4.1% in April 2022 compared to 12 months ago, suggesting local firms are hiking wages ahead of the national average. The data comes despite the news that some small businesses will see higher energy bills as of this July. Read more here.
News from Queensland

Brisbane Lord Mayor's Business Awards NOW OPEN

The Lord Mayor's Business Awards recognise the best and most innovative businesses and entrepreneurs in Brisbane. The awards centre on the energy, drive and passion behind businesses in any commercial or industrial sector contributing to the growth of Brisbane's economy. Nominations for the 2022 Lord Mayor's Business Awards are now open and winners will be announced on 21 October. Find out more and submit your nomination here.
QUEENSLAND EVENTS - Supporting our Charity of Choice and Charity Partners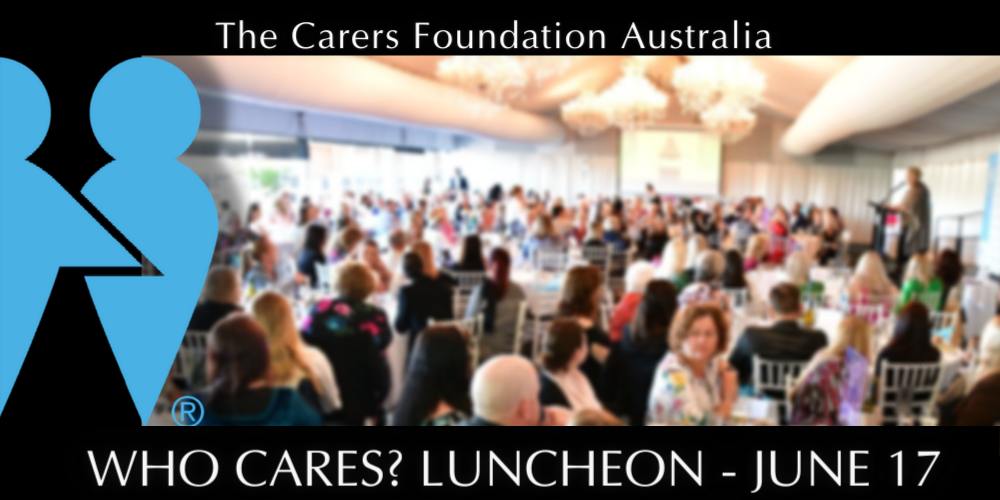 "Who Cares?" Luncheon, Friday 17 June

Featuring the colourful fashions of SFH Designs, entertainment by Cabaret Queen Naomi Price, and insights from guest speakers including Lady Mayoress Nina Schrinner, join host Triple M's Margaux Parker for this spectacular luncheon event!
When: Friday 17 June, 11:30am to 3:30pm
Where: Victoria Park Golf Complex, 309 Herston Road, Herston
Cost: $175 for two-course lunch and drinks
Event information and ticket bookings here. WNA will be there. Won't you join us?
Ravishing Fashionistas
Ravishing Fashionistas' Spring Fashion Show 2022 will be held in Brisbane on Saturday 6 August, celebrating local established and emerging talented designers whose creations emulate the values shared by Ravishing Fashionistas in empowering women, advocating positive body image.
Led by WNA Member and 'Mrs Universal Australia 2019', Upma Kite, this spectacular fashion show aims to break stereotypes within the fashion industry. Information and tickets are available here.
News from Victoria
****EVENT REMINDER**** Melbourne Networking Lunch, Friday 17 June
Lord Mayor of Melbourne Sally Capp started work at age 14 at an ice cream shop. She has run businesses, big and small, and has a series of 'firsts' to her name. Find out how she plans to lead Melbourne's economic recovery, and the opportunities from small business. Join the Lord Mayor and WNA CEO Cheryl Gray, who will present major procurement opportunities for women-owned businesses through our partnership with WEConnect International. Click the image below to book your ticket, or find out more about this upcoming event at the breathtaking Hellenic Museum by clicking here.
News from New South Wales
****EVENT REMINDER****
VIP Networking with women in construction at Sydney Build on 2 June

WNA Members are invited to attend the Women in Construction VIP networking session as part of Sydney Build on Thursday 2 June, 9:30am-11am. This networking event is sponsored by Blackwoods, with Partner Women's Network Australia.
Where: Networking HUB & Future of Construction Stage, Sydney International Convention Centre
When: 9:30am - 11:00am
Register for free tickets (which include entry to two-day Sydney Build event) here.
News from Tasmania
****EVENT REMINDER**** Networking Luncheon at the Royal Yacht Club - Friday 17 June
Join WNA Ambassador, Alison Rogers, for a networking luncheon at the Royal Yacht Club of Tasmania.
We are looking forward to welcoming our guest speaker Adrianne Fleming OAM, Co-founder of Tristar Aviation. Open to WNA members and non-members, this event is a great opportunity to meet like-minded women in business and share your challenges, triumphs and more!
Adrianne shared parts of her story in the Humble Leaders book (Chapter 3) last year, and we're looking forward to hearing what's been happening since. Tickets include a main meal and canapes on arrival.
Book here today!

News from South Australia
The SA Premier's Council for Women (PCW) is conducting a survey of existing and emerging women in business to understand where to focus its advocacy for South Australian women business owners, or those aspiring to own businesses.
The survey closes on Monday 20 June 2022. Responses are anonymous. Read more and link to the survey here.
News from Western Australia

COFFEE & CONVERSATIONS

Many thanks to Lesley van Schoubroeck for joining Coffee and Conversations this week in Perth.
Our WA Ambassador Marianne Rom is your on-the-ground contact for all things WNA.
News from the Northern Territory
For information on Northern Territory Government grants and financial incentives for business owners, add this link to your bookmarks.

News from the ACT
***EVENT ALERT***
We will be holding a networking coffee morning in Canberra. Stay tuned for details, or email us to confirm your interest in attending.
Author interview - Cynthia Dearin
Are you ready to take your business global? Even if the answer is 'no', you'll find plenty of excellent business-building strategies in Cynthia Dearin's new book Business Beyond Borders: Taking your company global.
Cynthia caught the travel bug at age 12, declaring she wanted to be a Diplomat when she grew up! Following 22 years of international work, she returned to Australia to use her knowledge to help local businesses go global. Hear more about Cynthia's journey and ways to tackle the challenges of international business in this WNA Business Book interview, or watch it here.
Recommended reads for May
Our WNA Business Book Club titles for May are:

Would you like to be a WNA book reviewer? Email the WNA Team and we will send you a reviewer's book to keep and review.

What would you like to read about in The Friday File?
We love your feedback. Tell us what you'd like to read about in future editions of The Friday File by emailing us at admin@womensnetwork.com.au

Connect with Women's Network Australia
Copyright © 2022 Women's Network Australia, All rights reserved.
You are receiving this because you are either a financial member of Women's Network Australia or you have requested/subscribed to receive electronic communication from us.
Women's Network Australia
PO Box 4453 | GUMDALE QLD 4154 Australia
Add us to your address book

You can Unsubscribe or Update your preferences