Dear Guest,
Want to know the five secret weapons that keep retail customers coming back for more?
If you're thinking discount prices or neon signs in the shopfront window, think again.
This week, National Retail Association CEO Dominique Lamb told WNA's Virtual Business Insights that we are in the 'shadow peak' of COVID and this is impacting business failure rates.
She also shared some of the innovations and unique customer experiences retailers are rolling out, and ways they are diversifying their income stream to survive and thrive. You can hear the full interview with Dominique Lamb here.
So what were the five secret weapons retailers can introduce right now?
1. Curate your in-store music playlist.
2. Give the customer some unexpected value. Think 'special gift with purchase'.
2. Offer a refreshment. Not too high end and not alcohol, but something around the $5 mark that gives customers that unexpected value.
3. Scenting. Use a vaporiser or oil burner to share a unique and attractive scent, (hotels do this very well!) or spray it on a piece of paper and put it inside the box or bag.
4. Create a show out of wrapping. It doesn't matter what colour. What matters is the process of wrapping and the value-added service. Remember this? [links to gif]
Finally this week, we give a special shout out to Dancing CEO Jo Sainsbury who will take to the stage tomorrow night to raise funds for Women's Legal Service Queensland. WNA will be there to cheer her on!
With courage and hope,

Cheryl Gray
CEO
Cartier Women's Initiative
Are you running a business that can change the world for the better? The Cartier Women's Initiative is currently accepting applications for entrepreneurs, leading early-stage, and for-profit businesses aiming for strong social or environmental impact. Find out more here. Applications close 30 June.

A powerful appointment
Engineers Australia has appointed Romilly Madew AO as the new CEO of Engineers Australia. She was CEO of Infrastructure Australia. Congratulations Romilly!
New study finds WFH saves time and money
Australia's most comprehensive report to date on the impacts of working from home has revealed that WFH has unlocked a $5.5bn reduction in travel time costs (from a pre-Covid $10.3bn). It also suggests employers and employees should be supported in bargaining for new WFH terms and conditions, which could include an industry code of conduct covering minimum working hours, terms & conditions, and dress requirements for video conferencing. (What, no more trackie dacks??)
Need help with cash flow?
The ATO's Cash Flow Coaching Kit is a resource to help you better manage your cash flow.
You or your trusted adviser can use the kit to help break down cash flow complexities and uplift your cash flow know-how. It offers practical, step-by-step information and short activities, including case studies.
You'll learn effective cash flow management practices and find the right information to improve your business and financial knowledge, make critical decisions and plan ahead to stay viable. These skills help you meet your financial commitments, including tax and super obligations. The kit is useful for all business types at any stage of the business lifecycle. It helps you assess your cash flow health by addressing four key questions:
Am I trading profitably?
Have I put enough aside to meet my regular financial commitments?
Does my business have enough to spend on myself and pay others?
Is my business getting ahead or falling behind?
News from Queensland

Brisbane Lord Mayor's Business Awards NOW OPEN

The Lord Mayor's Business Awards recognise the best and most innovative businesses and entrepreneurs in Brisbane. The awards centre on the energy, drive and passion behind businesses in any commercial or industrial sector contributing to the growth of Brisbane's economy. Nominations for the 2022 Lord Mayor's Business Awards are now open and winners will be announced on 21 October. Find out more and submit your nomination here.
QUEENSLAND EVENTS - Supporting our Charity of Choice and Charity Partners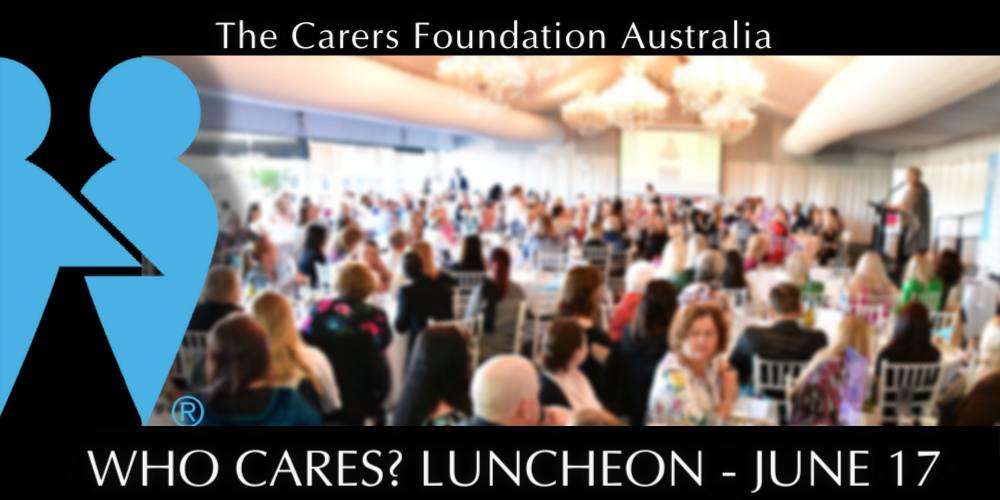 "Who Cares?" Luncheon, Friday 17 June

Featuring the colourful fashions of SFH Designs, entertainment by Cabaret Queen Naomi Price, and insights from guest speakers including Lady Mayoress Nina Schrinner, join host Triple M's Margaux Parker for this spectacular luncheon event!
When: Friday 17 June, 11:30am to 3:30pm
Where: Victoria Park Golf Complex, 309 Herston Road, Herston
Cost: $175 for two-course lunch and drinks
Event information and ticket bookings here. WNA will be there. Won't you join us?
Dancing CEOs - last call for raffle tickets
WNA Member Jo Sainsbury has been polishing her pink steel capped boots in readiness for her Dancing CEOs debut at Brisbane's City Hall tomorrow night. You can show your support for Jo by purchasing tickets in an incredible raffle with some fantastic prizes including a stunning Diamond and Ruby Rose Ring from Ruby Red Jewellery, four tickets to White on Whitehaven Long Lunch, an Empowering Women Portrait Experience from Mel Watt Photography and more! Click here to enter!
News from Victoria
****EVENT ALERT**** Join the Lord Mayor of Melbourne at this special WNA event
Lord Mayor of Melbourne Sally Capp started work at age 14 at an ice cream shop. She has run businesses, big and small, and has a series of 'firsts' to her name. Find out about how she will lead Melbourne's economic recovery and the role of small business. Also meet WNA CEO Cheryl Gray who will present major procurement opportunities for women-owned businesses through our partnership with WEConnect International. Click the image below to book your ticket, or find out more about this upcoming event at the breathtaking Hellenic Museum by clicking here.
News from New South Wales
A lunch with a view
WNA Corporate Partner KLM Solicitors' Managing Partner Kelli Martin and Senior Associates Rachel Stuart and Candice Bell enjoyed a Sydney networking lunch yesterday, hosted by WNA's NSW Ambassador Leanne Elich. Sydney certainly turned on the sunshine for our WNA Members and guests, who were also treated to handmade chocolates from Davies Chocolates.
****EVENT ALERT****
Meet women in construction at Sydney Build on 2 June

WNA Members are invited to attend the Women in Construction networking session as part of Sydney Build on Thursday 2 June, 9:30am-11am. This networking event is sponsored by Blackwoods, with Partner Women's Network Australia.
Where: Networking HUB & Future of Construction Stage
When: 9:30am - 11:00am - networking at the HUB, Sydney International Convention Centre.
Register for free tickets (which include entry to two-day Sydney Build event) here.
News from Tasmania
***EVENT ALERT*** Networking Luncheon at the Royal Yacht Club - Friday 17 June
Join WNA Ambassador, Alison Rogers, for a networking luncheon at the Royal Yacht Club of Tasmania.
We are looking forward to welcoming our guest speaker Adrianne Fleming OAM, Co-founder of Tristar Aviation. Open to WNA members and non-members, this event is a great opportunity to meet like-minded women in business and share your challenges, triumphs and more!
Adrianne shared parts of her story in the Humble Leaders book (Chapter 3) last year, and we're looking forward to hearing what's been happening since. Tickets include a main meal and canapes on arrival.
Book here today!

News from South Australia
Learn more about cyber security, artificial intelligence and machine learning in two free events hosted by the SA Department for Innovation and Skills and delivered by industry partners.
Part of the Limestone Coast Regional Innovation Festival, the events will introduce small and medium-sized business owners to the opportunities of adopting new processes and technologies.
Session 1: Cyber Resilience for Small Business

with speakers from the Australian Cyber Security Centre and CyberSafe SA - 8.30am Wednesday 25 May.

Register now
Session 2: AI and Machine Learning for Your Business

with speakers from the Insight Via Artificial Intelligence (IVAI) and the Australian Institute for Machine Learning - 8.30am Friday 27 May.

Register now
News from Western Australia

***EVENT ALERT*** COFFEE & CONVERSATIONS, THURSDAY 26 MAY

Join experienced Board Director, author and former senior public servant of Western Australia and Queensland, Lesley van Schoubroeck for Coffee and Conversations on Thursday 26 May from 9:30am about leadership, governance and wine! Having undertaken strategic policy reform and planning across governments, and in the mental health sector, Lesley reflects on how to create change and deliver better outcomes for communities. As WNA returns to live events in Perth, join Lesley and our Ambassador Marianne Rom for a buy-your-own coffee session, and rekindle your network. Register your attendance today and buy-your-own coffee on the day!
News from the Northern Territory
For information on Northern Territory Government grants and financial incentives for business owners, add this link to your bookmarks.

News from the ACT
***EVENT ALERT***
We will be holding a networking coffee morning in Canberra. Stay tuned for details, or email us to confirm your interest in attending.
Author interview - Cynthia Dearin
Are you ready to take your business global? Even if the answer is 'no', you'll find plenty of excellent business-building strategies in Cynthia Dearin's new book Business Beyond Borders: Taking your company global.
Cynthia caught the travel bug at age 12, declaring she wanted to be a Diplomat when she grew up! Following 22 years of international work, she returned to Australia to use her knowledge to help local businesses go global. Hear more about Cynthia's journey and ways to tackle the challenges of international business in this WNA Business Book interview, or watch it here.
Recommended reads for May
Our WNA Business Book Club titles for May are:

Would you like to be a WNA book reviewer? Email the WNA Team and we will send you a reviewer's book to keep and review.

What would you like to read about in The Friday File?
We love your feedback. Tell us what you'd like to read about in future editions of The Friday File by emailing us at admin@womensnetwork.com.au

Connect with Women's Network Australia
Copyright © 2022 Women's Network Australia, All rights reserved.
You are receiving this because you are either a financial member of Women's Network Australia or you have requested/subscribed to receive electronic communication from us.
Women's Network Australia
PO Box 4453 | GUMDALE QLD 4154 Australia
Add us to your address book

You can Unsubscribe or Update your preferences